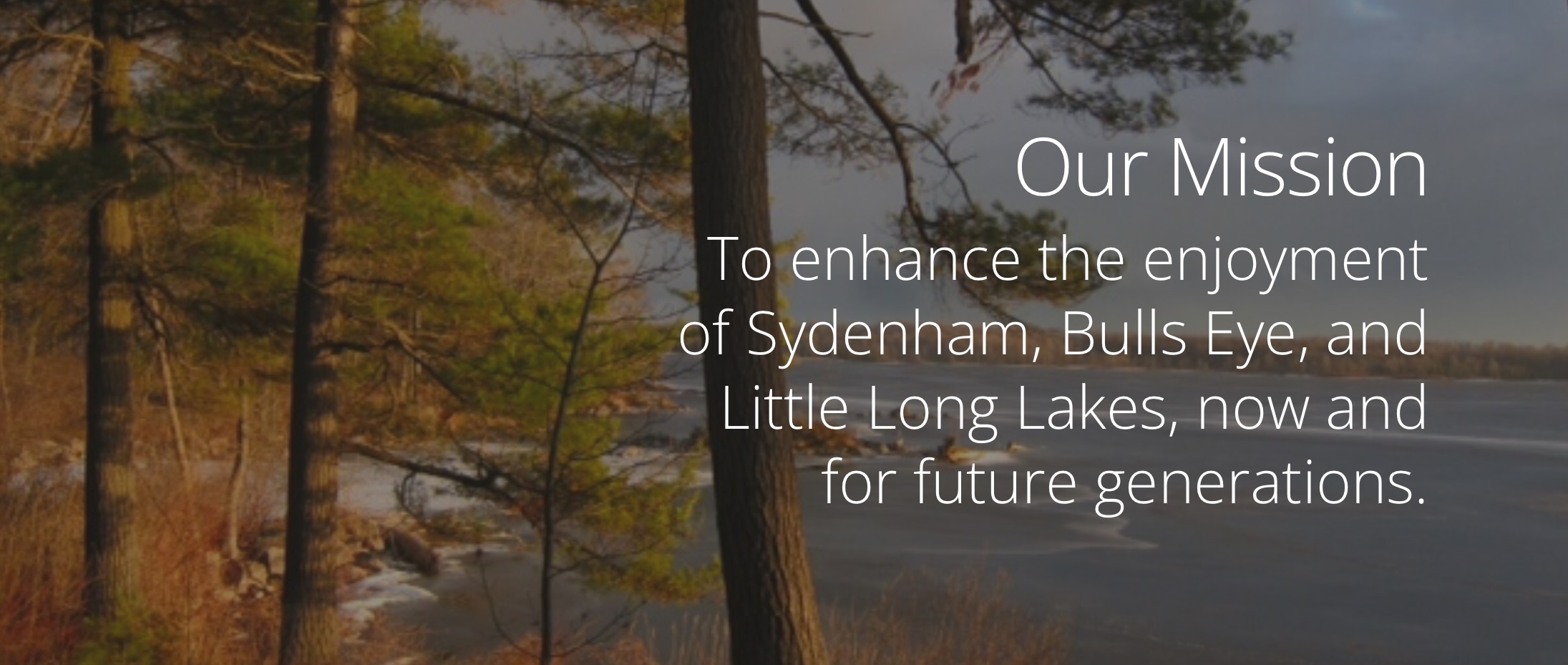 About
The Sydenham Lake Association (SLA) is a diverse group of volunteers that work to keep your lake system—Sydenham Lake, Eel Bay, Little Long Lake and Bullseye Lake—the way you want it, through:
Community building
Environmental stewardship
Member advocacy
The SLA is governed by our
Constitution & By-Laws
. Come join us and help grow the
SLA Community
!
Projects
Since 2008 the SLA has helped the community with:
Securing over $50,000 in funding
Completed our Lake Stewardship Plan
Completed our State of the Lake study
Continually monitored our water quality
Engaged with the Township, Conservation Authority, and other stakeholders
Performed aerial photography of surrounding properties on the lake (available to members)
Held annual social events
Volunteering
We are looking for anyone who is interested in helping out with:
Sub-committee to address the recommendations and implementation of our Lake Plan
Water quality testing
Social events
Guest speaker series (financial planning, cottage security, wildlife/birding, etc.)
And any other ideas you may have!
Copyright © 2012– Sydenham Lake Association